Berlin Virtual Roadshow – "You can't do it by yourself: More cybersecurity for Germany"
On 7 October, the Allianz Global Corporate & Specialty (AGCS), together with the German Cybersecurity Organisation (BSI) and the European School of Management of Technology hosted the Charter of Trust's Virtual Berlin Roadshow as part of their Berlin Digital Dialogue Series. The event's discussion focused on risks and opportunities of current global digitalization trends and debated common solutions to increase companies' resilience and help protect the economy from cyber-attacks.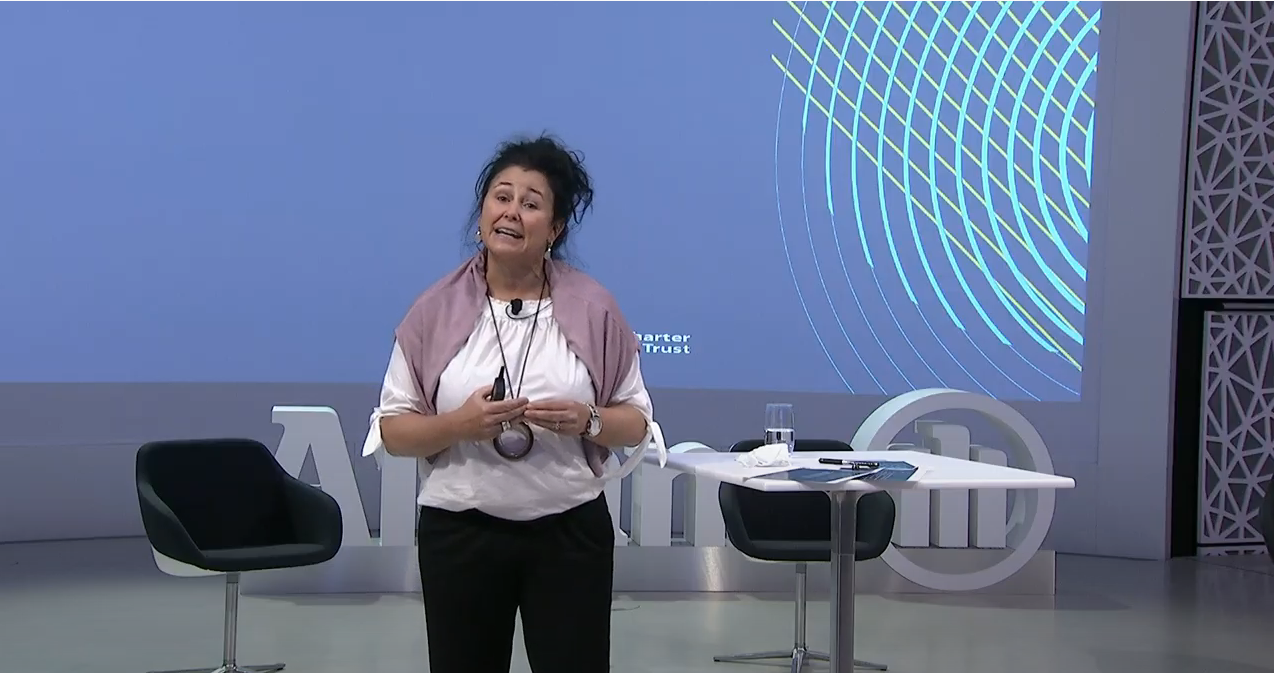 The session was opened by Bettina Dietsche, Member of the Board of Management at AGCS, who underlined the value of the Charter of Trust vis-à-vis the alarming increase of cyber-attacks and subsequent damages. She explained the necessity of a joint effort to establish common regulations and standards in cybersecurity. Mrs. Dietsche was joined by Arne Schönbohm, President of the Federal Office for Information Security (BSI), who painted a picture of the current risk situation in Germany. He underlined the importance of an increased information security risk management and emphasized Germany's efforts to establish common security standards and help protect companies from cyber-attacks.
Afterwards, AGCS Board Member Thomas Sepp and Thomas Fetten from Deutsche Telekom discussed the interplay of technology and insurance protection in strengthening cybersecurity. Jürgen Hahn, former CFO of Marc O'Polo AG, shared his personal experience of managing a company-wide cyber-attack when the fashion label was hacked at the end of 2019 and outlined several key lessons from the cyber-attack. He stressed the importance of team spirit and a clear framework for action in overcoming the crisis and quickly regaining the company's' capacity to act.
The final panel discussion highlighted that the rapid increase in digitalization as a result of the COVID-19 crisis has created new loopholes in IT-security which need to be addressed for example through increased training in information security risk management in companies and schools. The panel closed by stressing the importance of baseline requirements in cybersecurity and cross-sector exchanges as facilitated by alliances like the Charter of Trust.
Those who missed the event can watch the recording here. The presentation of the event can be found here. And you can read a selected press article here.