Events / October 05, 2021
Register now for the Charter of Trust Roadshow at Atos' event "Winning the cyber race": "Supply chain attacks: can we secure ecosystems?"
On Tuesday 5th October, 2:50 – 3:30 pm CEST, the Charter of Trust will host an online Roadshow as part of the event "Winning the cyber race – joining forces, joining the conversation" organised by Atos.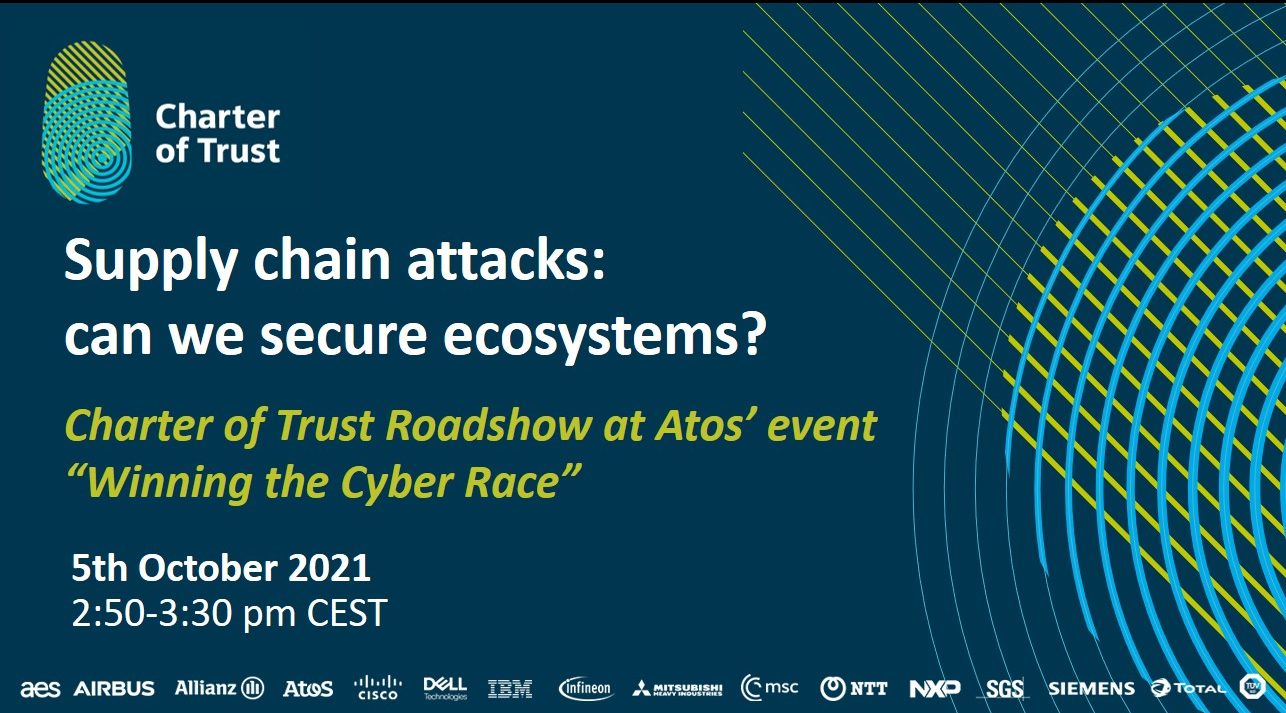 Join us for a lively discussion on the security of ecosystems in light of increasing supply chain attacks around the globe with high-level cybersecurity experts from the Charter of Trust:
Paul Bayle, Head of Security and Group Chief Security Officer at Atos
Natalia Oropeza, Chief Cybersecurity Officer at Siemens
Sudhir Ethiraj, Global Head of Cybersecurity Office at TÜV SÜD
The Q&A session at the end of the discussion will be an opportunity for you to ask your questions to the panellists.
Established in 2018 at the Munich Security Conference by leading multinationals, the Charter of Trust is a global cybersecurity initiative aiming at building trust in the digital economy and improving safety in a hyperconnected world.
We look forward to welcoming you at the virtual event. To register, please click on the link below.
With best wishes,
The Charter of Trust